Whether you live in downtown Rockford or visit frequently, chances are you've asked yourself: "What's going on with the downtown library?" Since 2014, Studio GWA and Engberg Anderson Architects have been working on a new replacement library, one that improves upon the former library and makes the downtown branch a more inviting hub of activity.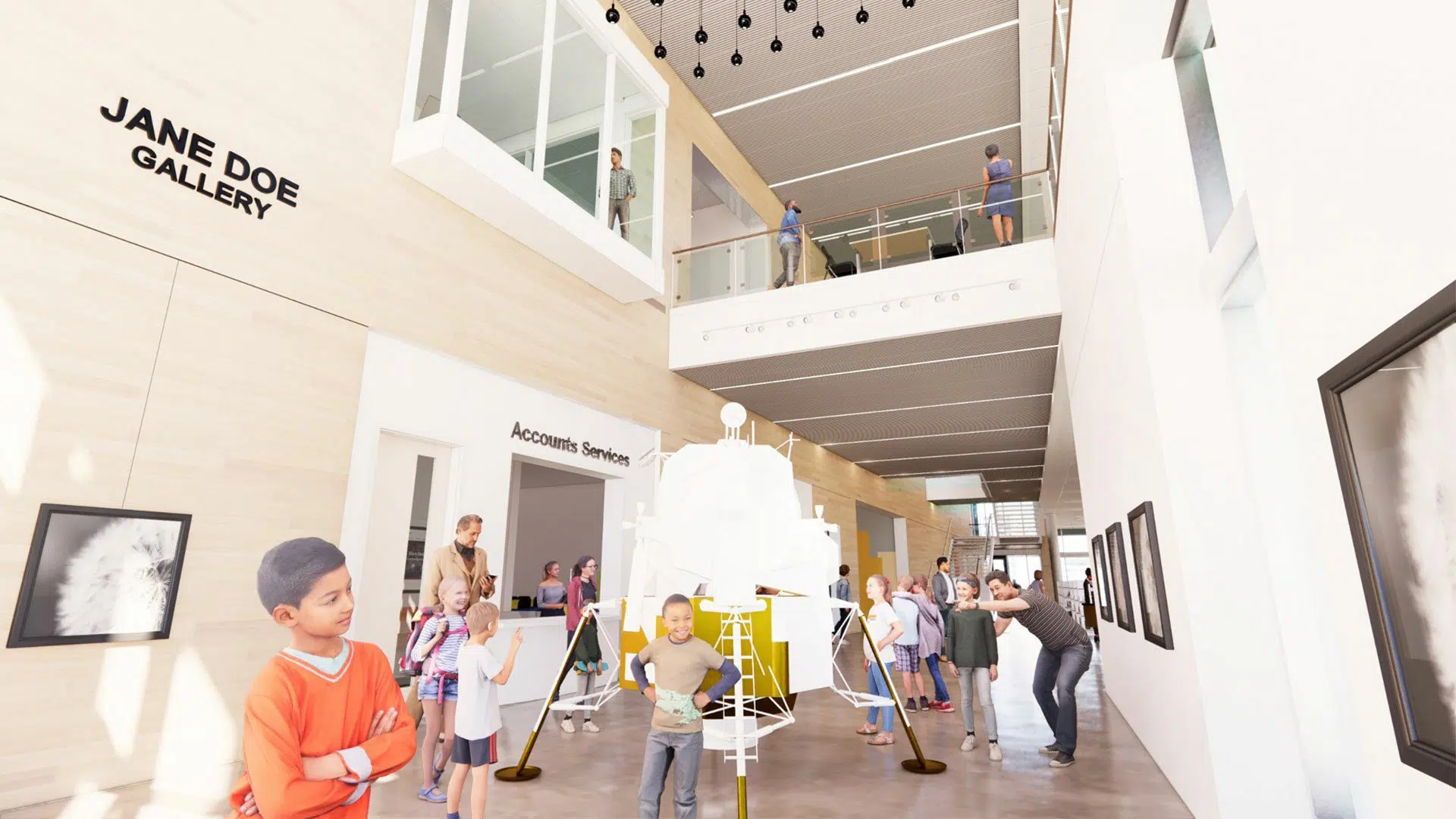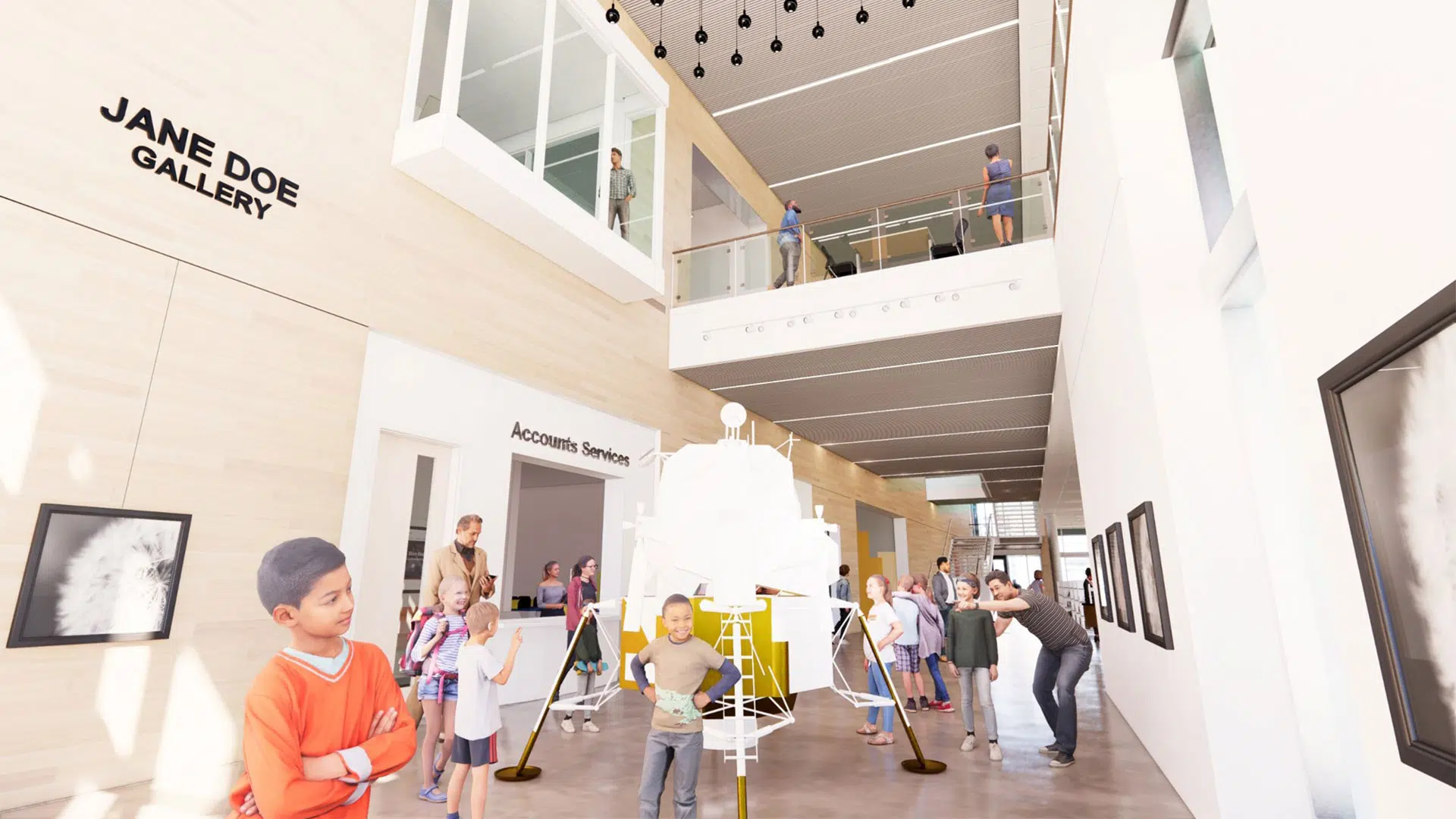 We are honored to be a part of this vibrant community project with Rockford Public Library (RPL). Upon discovering ComEd would be performing extensive environmental remediation below the existing library, our team worked with RPL to find a suitable new home. Through detailed analysis of the needs of the Rockford community for the main library branch, the physically available space, and construction costs, the team explored multiple new permanent locations, several interim locations, and various combinations therein. Ultimately the original river-side library location prevailed, with an interim location at 214 N. Church Street preserving library operations during the remediation process.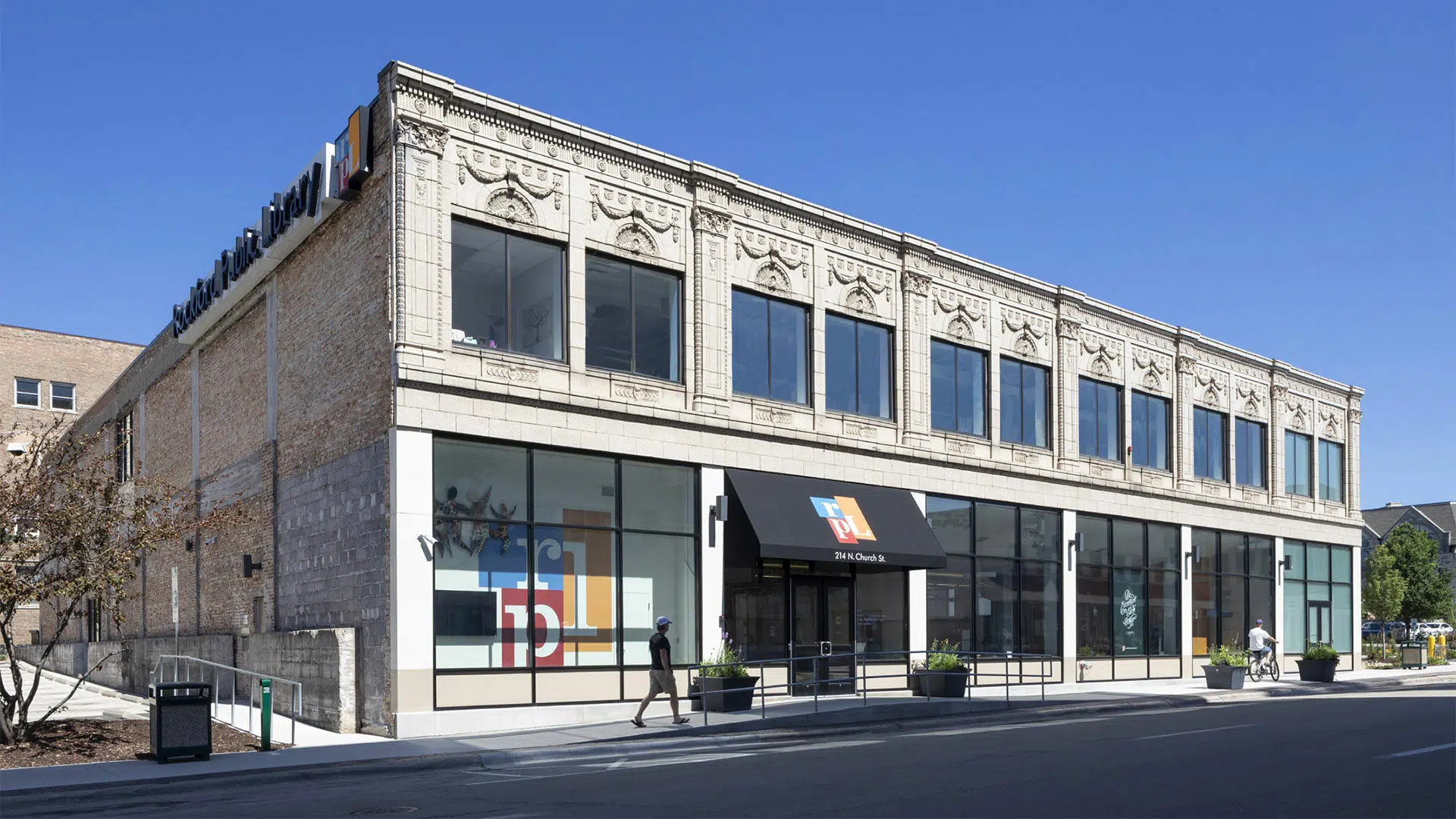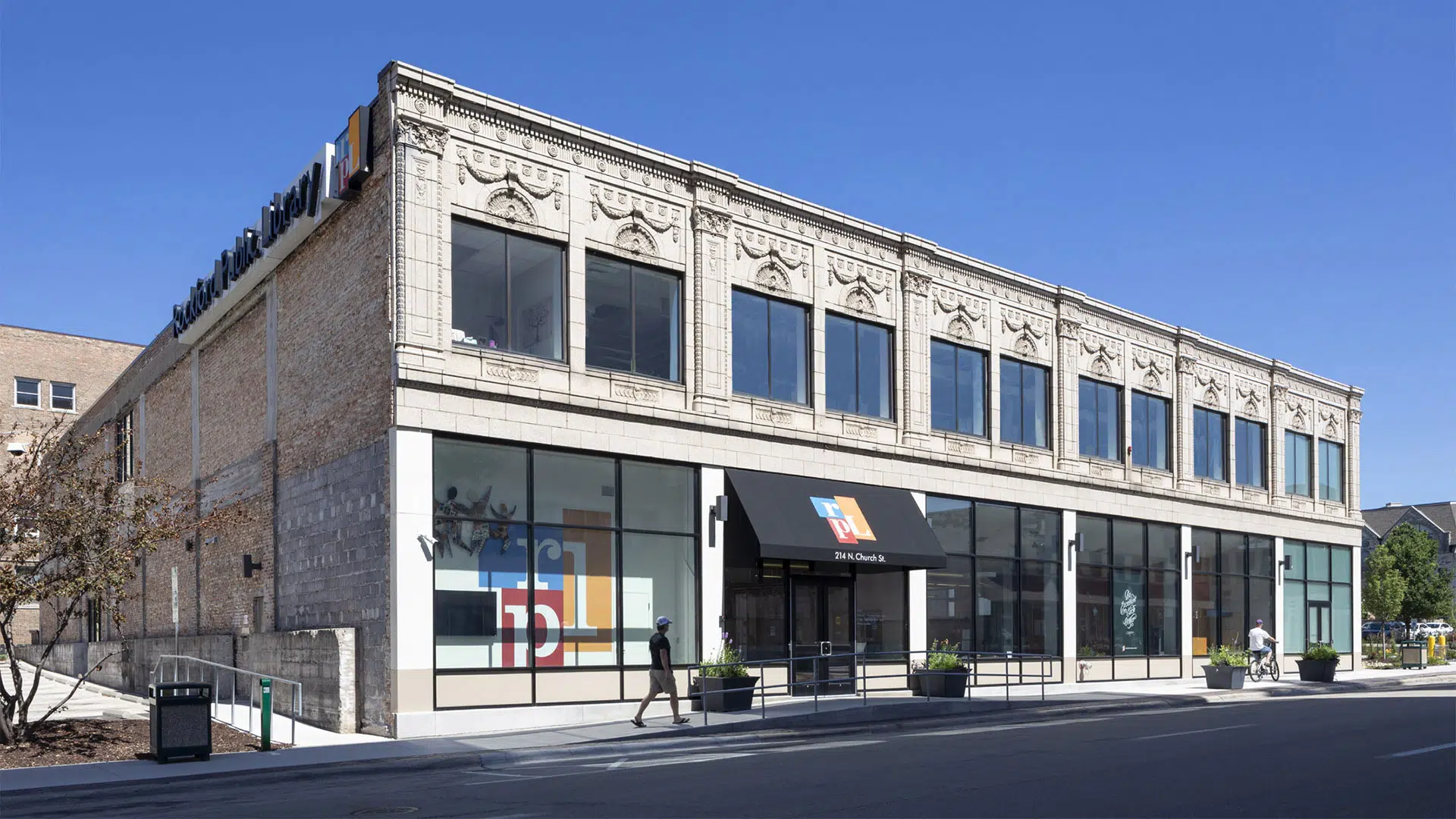 The Hart Interim Library was our first design task. It was no small feat to convert a former detention center into a welcoming, open, and bright community space, but we are proud of the results and excited for what the interim location has been able to achieve for the community. Upon its opening, we switched gears to the permanent location and began work on designing a 21st Century library, one that embraces common space, exploration, and creation using both physical and digital learning.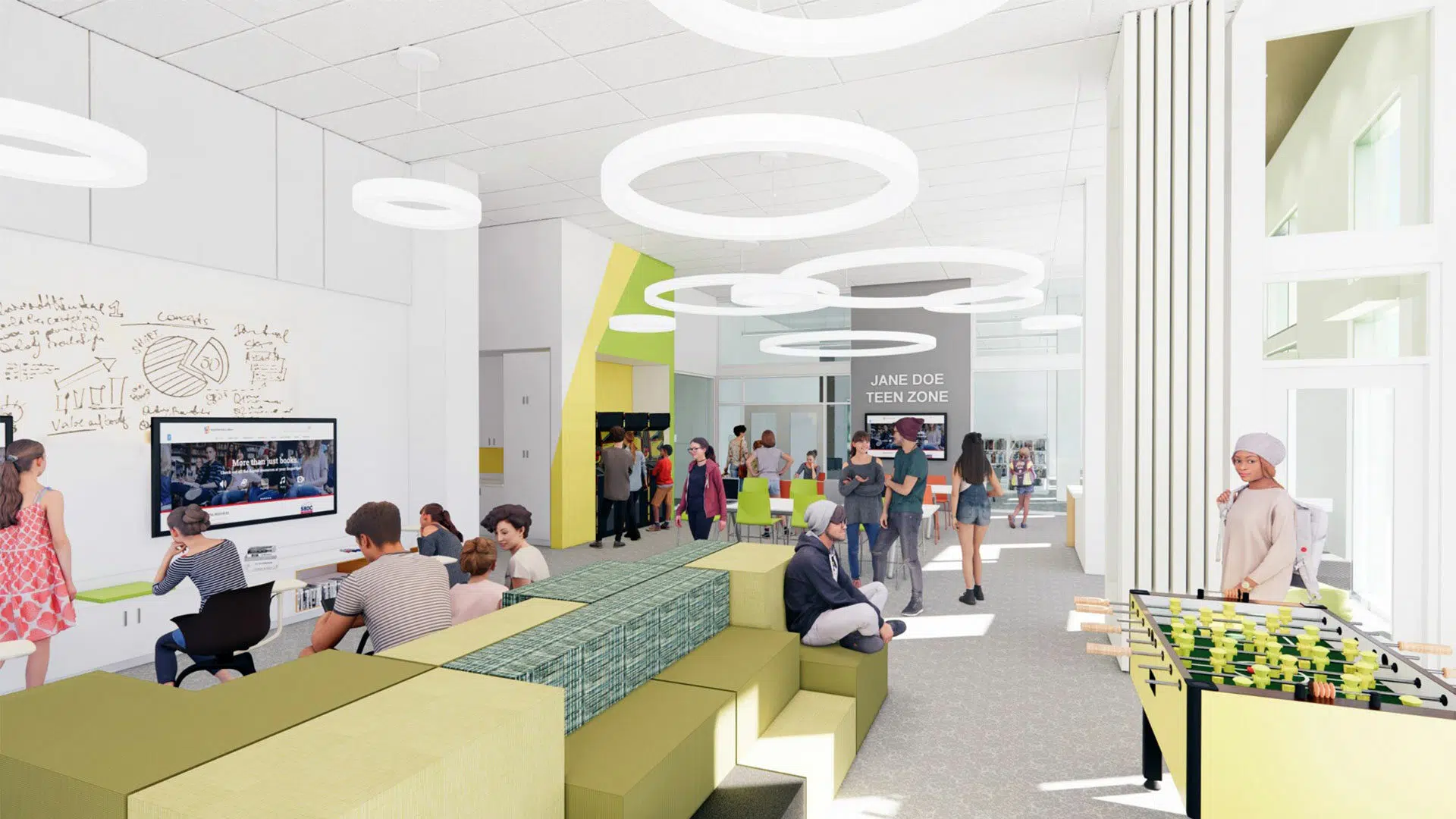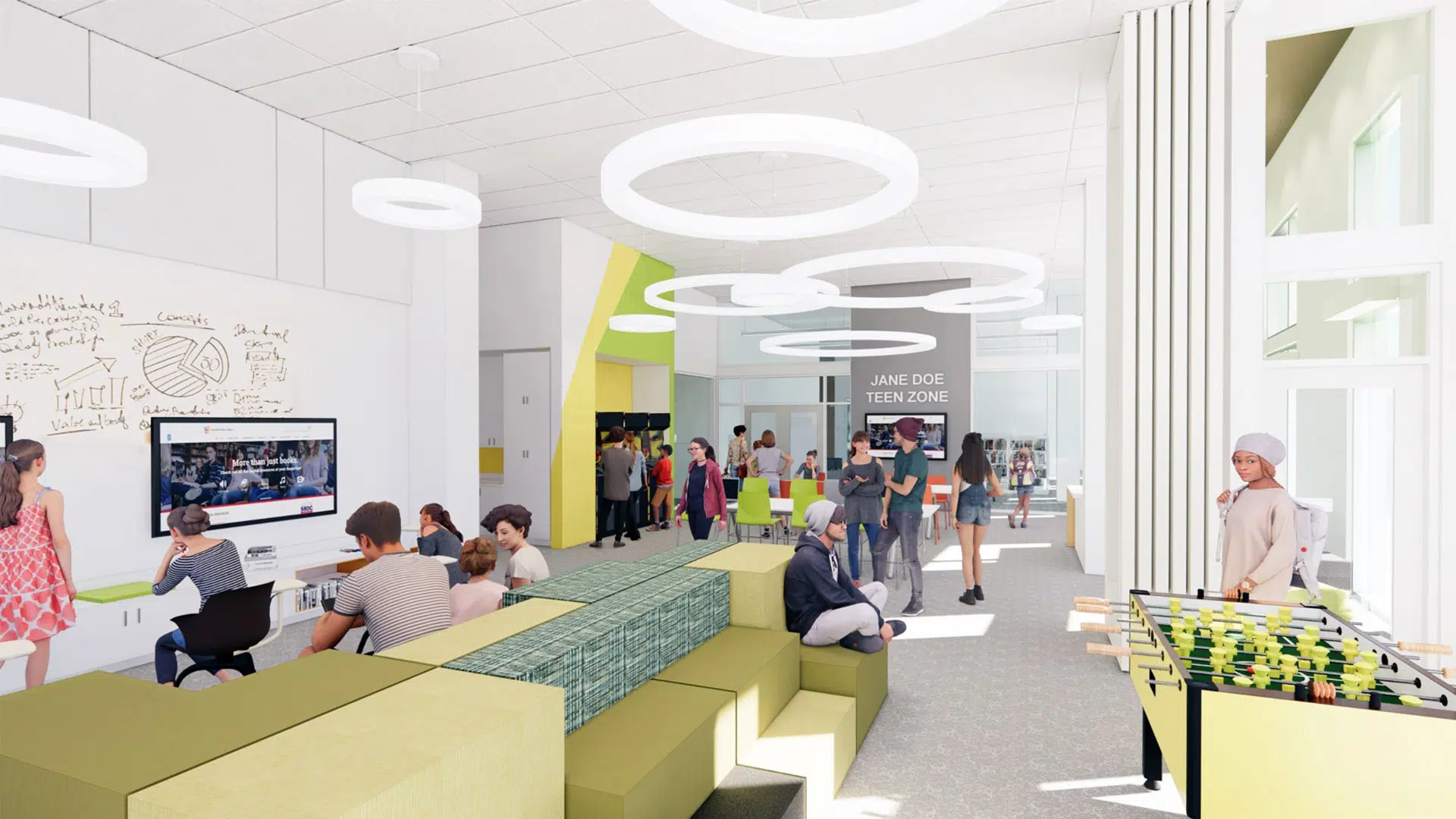 Community input has shaped this project from the beginning. The input from multiple engagement sessions showed an overwhelming preference for the replacement library to embrace its proximity to the Rock River. With this preference as our foundation, we began creating a new library that would celebrate and incorporate its adjacency to the river.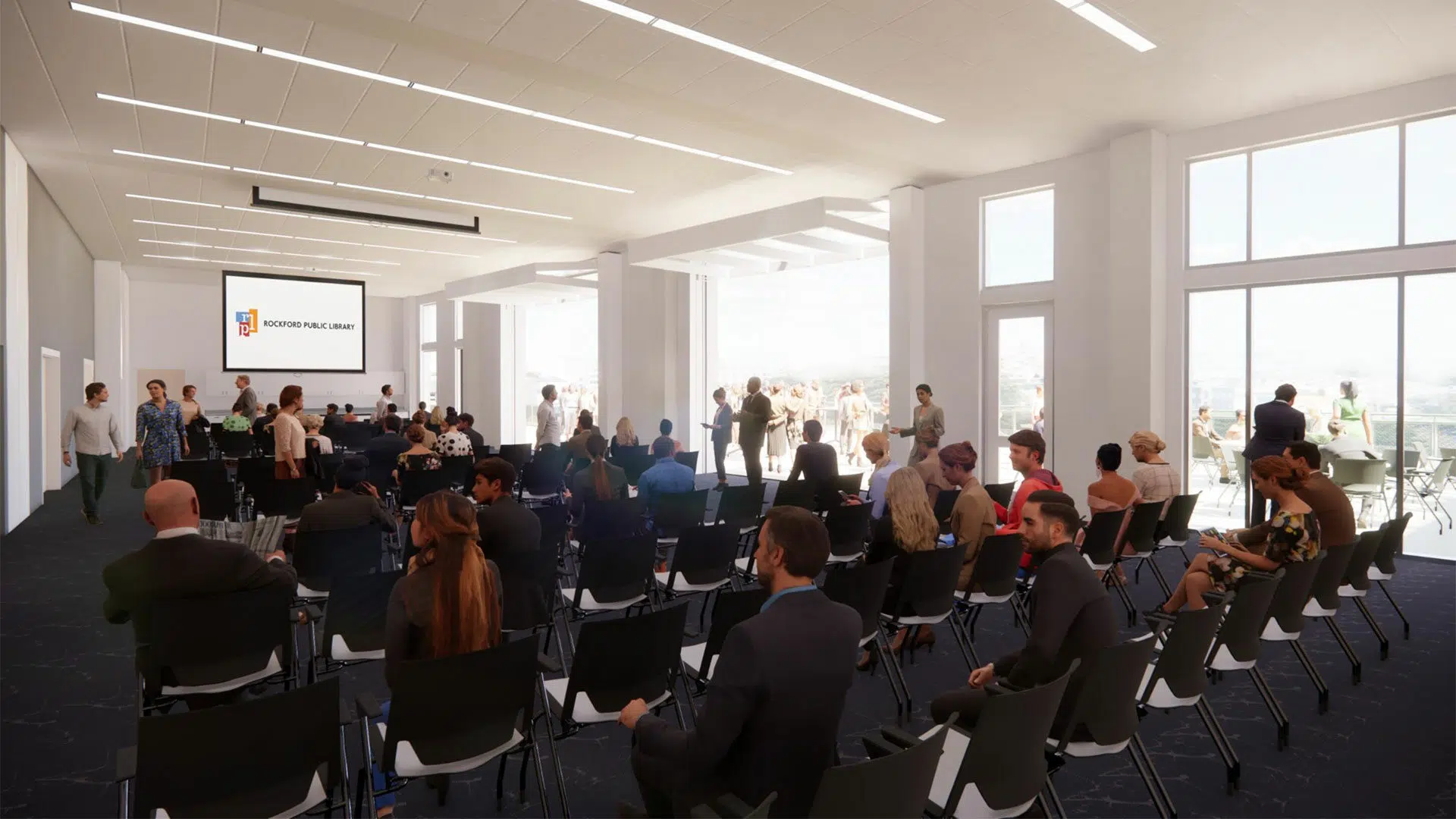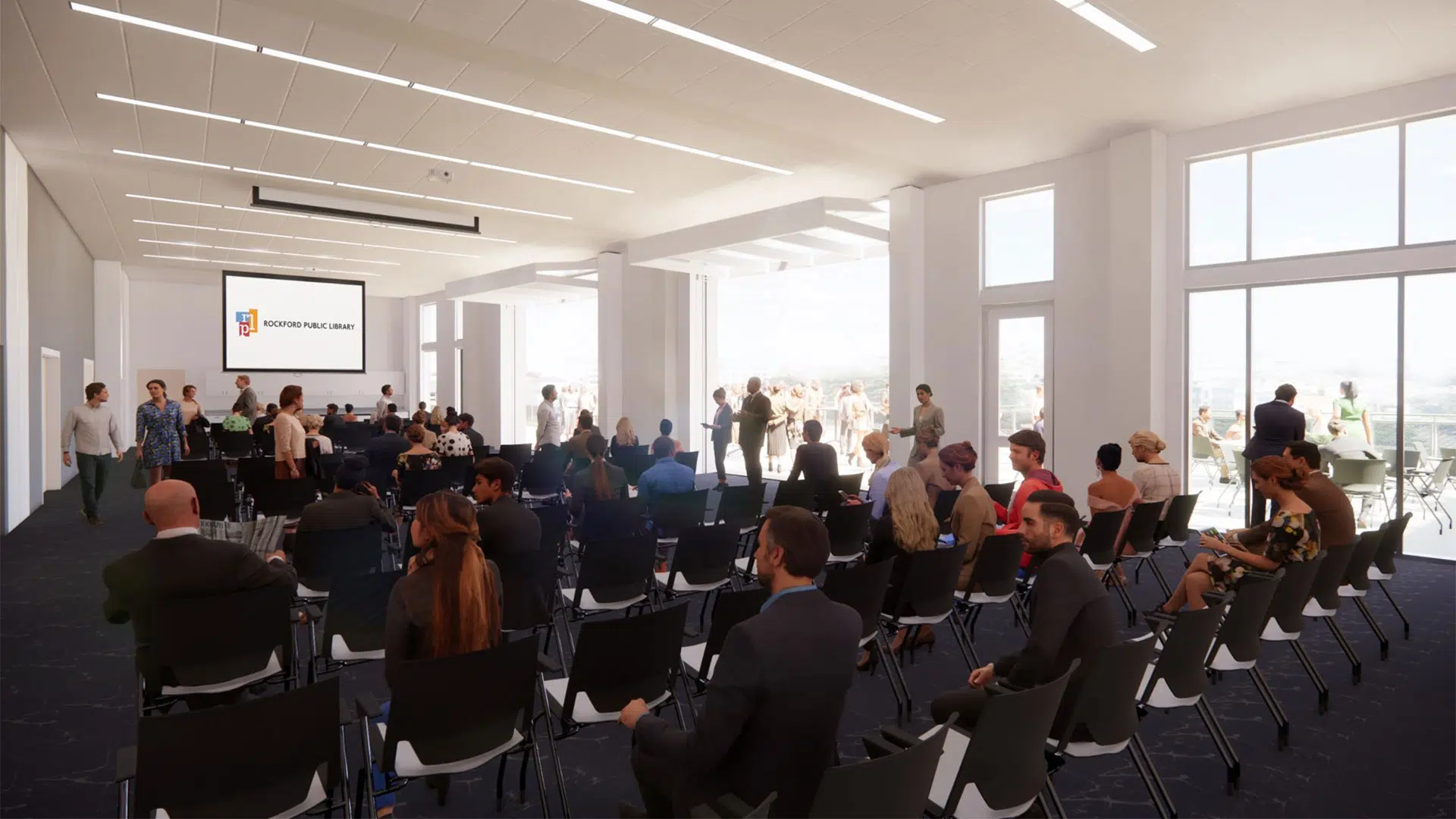 Terraced steps to the Rock River and pollinator-friendly landscaping will contribute to a vibrant ground-level experience. Through the use of tall ceilings, abundant glass, open-stack rooms, and patios on the second and third floor, the new building will offer multiple perspectives of the riverfront and downtown Rockford. Even the reimagined local history room is a prime overlook from fifty feet above the river level.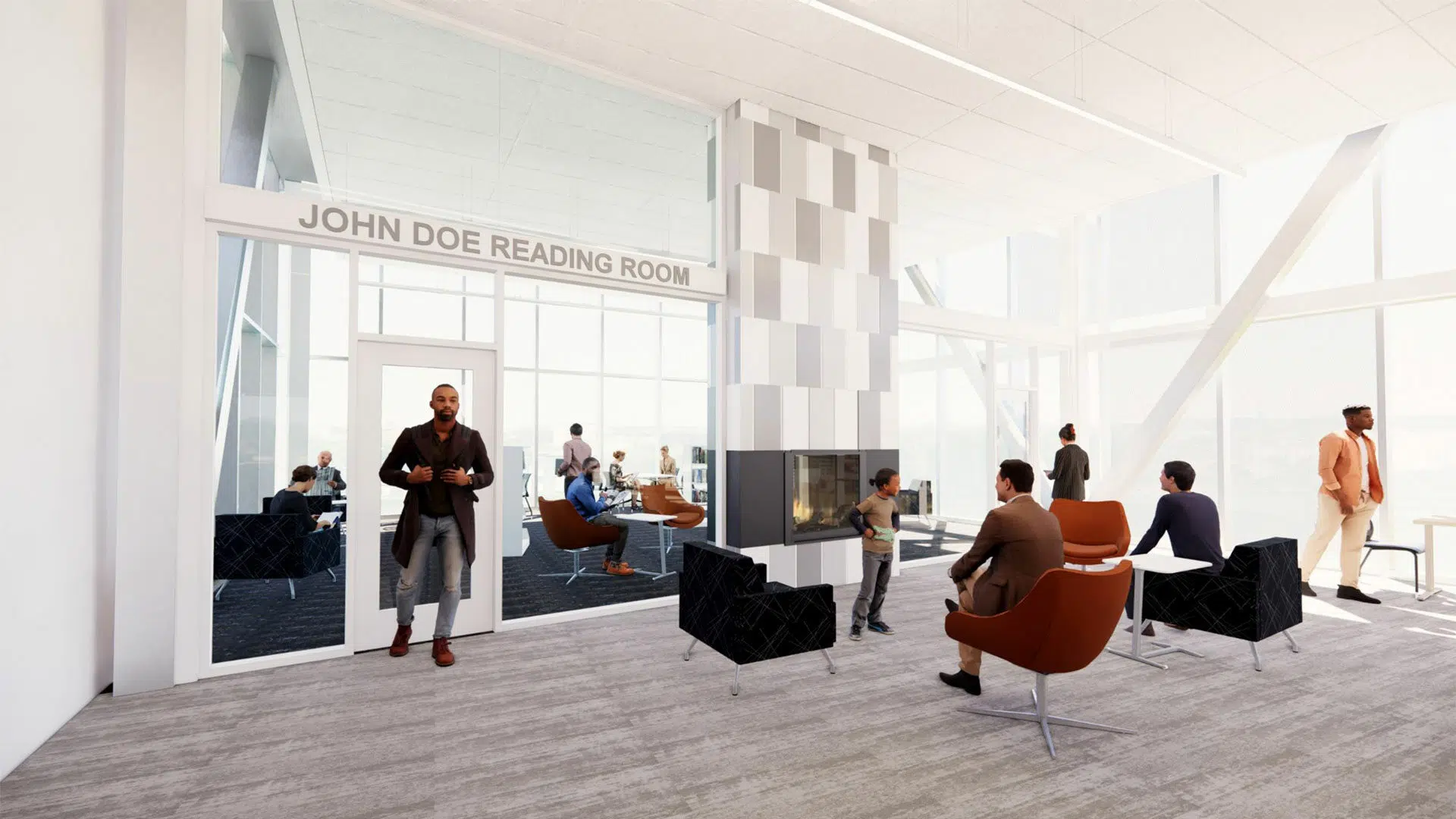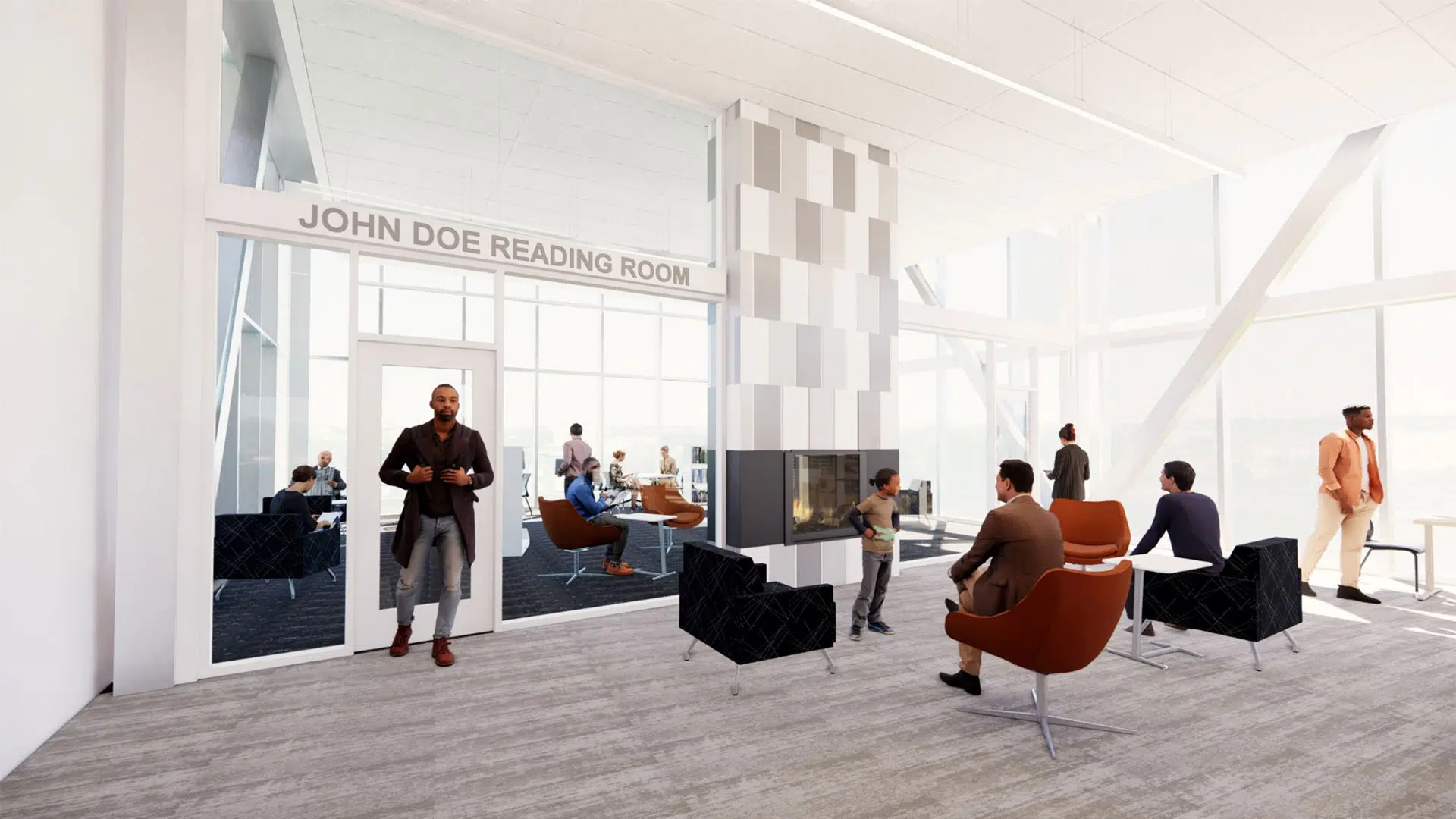 To better serve library patrons, a drive-through book pickup window and dropoff box accessed from Wyman Street and on-site parking garage compliment the main branch's services. New, innovative uses will also be debuted including media and maker labs, exterior rooftop terraces, several multi-purpose rooms, a two-story gallery, dedicated children and young adult areas, and a quiet reading room. Through the combination of design and new programming spaces, the new replacement library will be a community hub of activity and learning in one of the most scenic locations in town.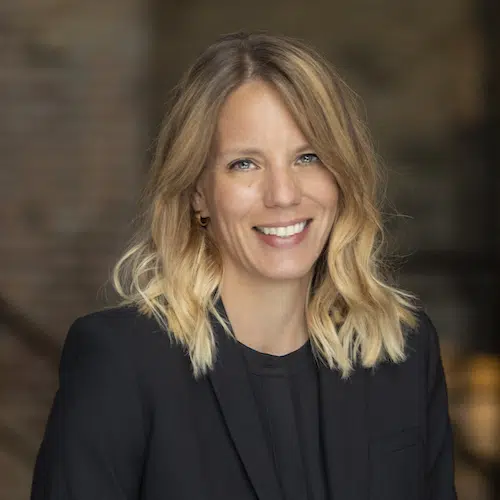 "Our work is really about people. It's up to us to find ways to help translate our clients' vision into reality."
Partner, Senior Project Architect
jspencer@studiogwa.com